How to claim a Listing
If your business is already listed on the Taos.org directory, you can "claim" it to take control of the listing. After you submit a claim request, one of our website administrators will need to manually verify and approve your request before you can begin editing your listing's content. Once you claim has been approved, you will be able to edit your listing's content as often as you would like, upgrade/downgrade your plan, pay invoices, view billing history and more!
If you manage more than one local tourism related business, you can claim or add multiple listings within one user account. This makes it easy to manage all your listings in one place.
The steps below will demonstrate how to create a business account on Taos.org and claim a listing.
Step 1.
Visit https://taos.org/business/ or click the My Business link at the top right corner of the Taos.org homepage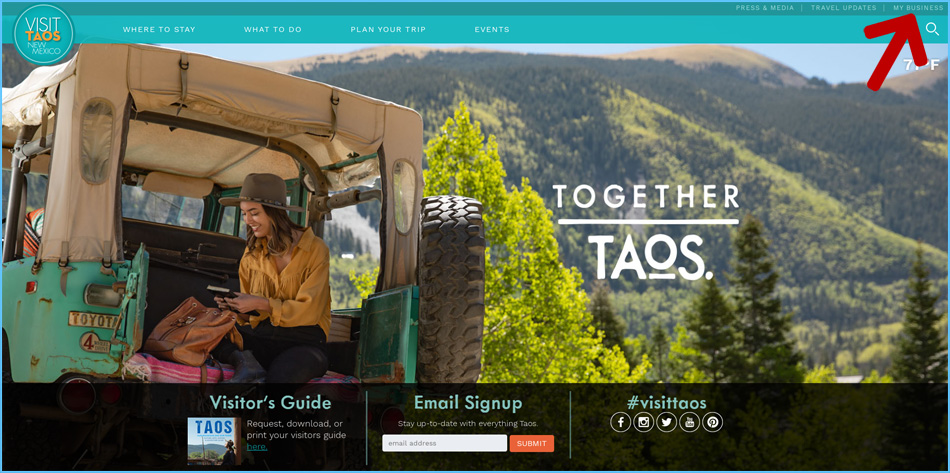 Step 2.
Click the Claim a Listing button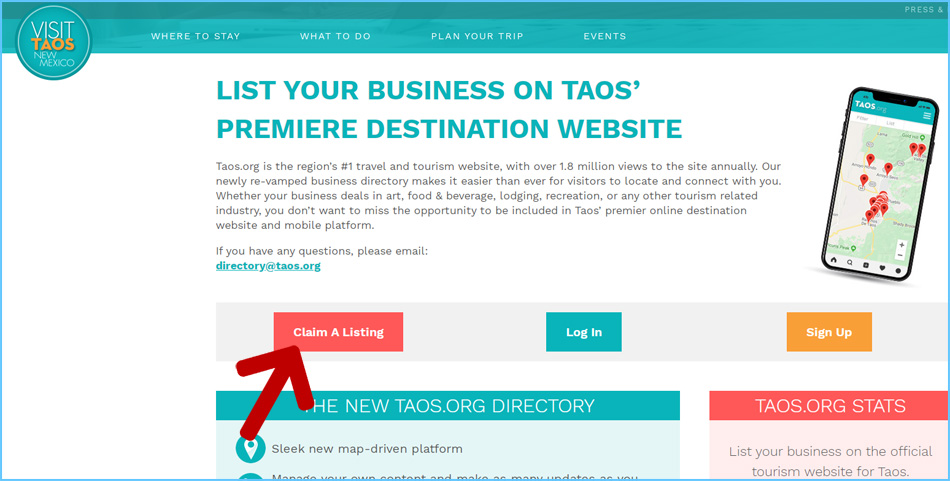 Step 3.
Scroll through the list to find your business, then click Claim Listing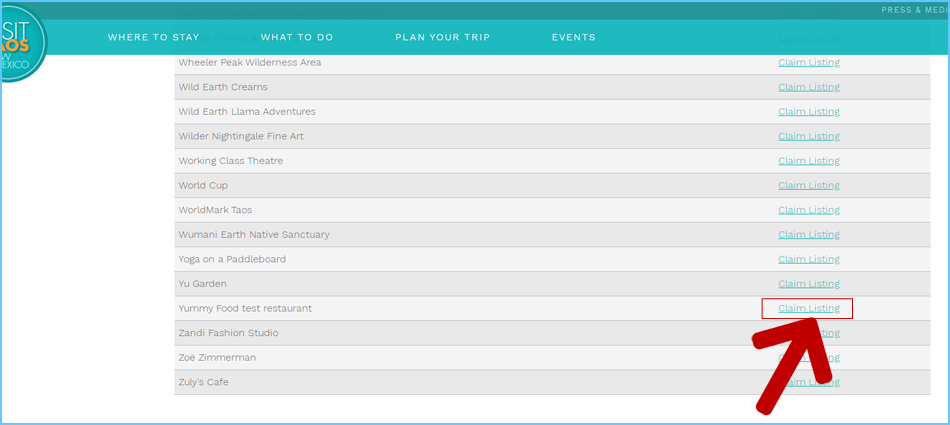 Step 4.
Enter your desired information and click Create Account, then click the green Login Here link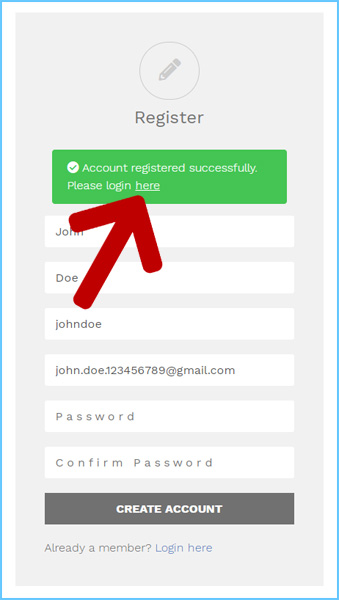 Step 5.
Enter the email address and password you just set when creating your account and click Login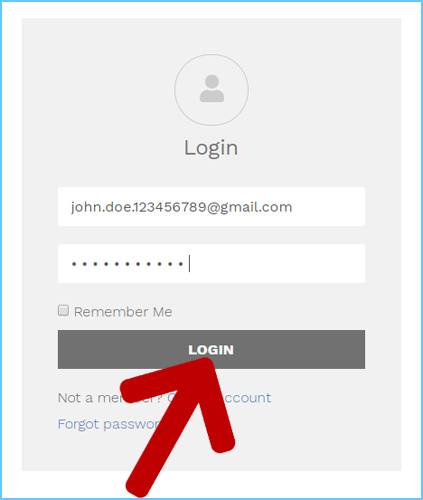 Step 6.
Confirm your listing selection by clicking the Claim Listing button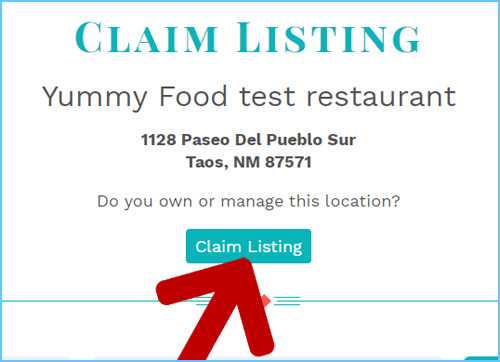 Step 7.
You will need to fill out the form that pops up so that we can verify your request. Fill out this verification form and click Send.
NOTE: If you currently have a free Basic Listing, you can begin the upgrade process by selecting either a Listing With Link or Landing Page form the Select Package dropdown in this form.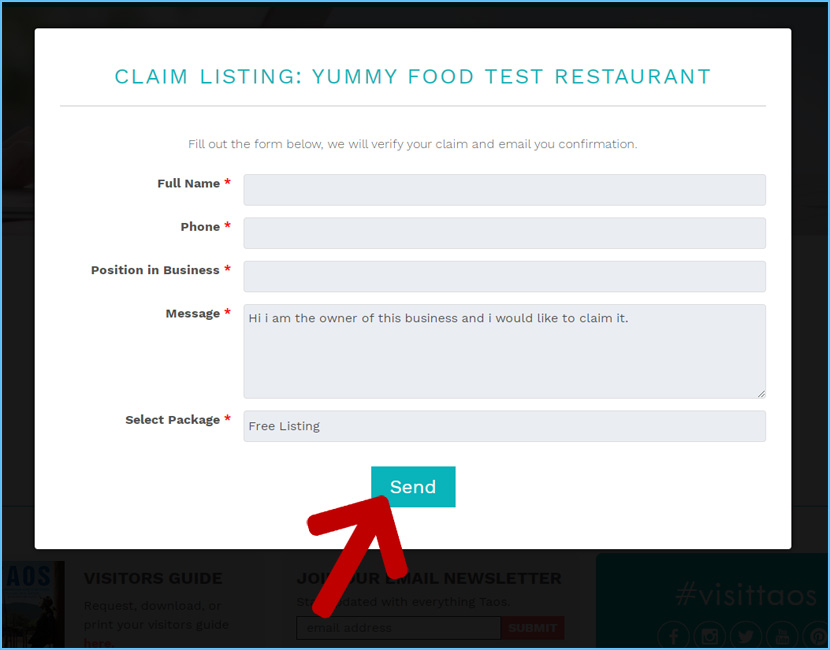 Step 8.
If you are claiming a paid listing (either a Listing With Link or a Landing Page Listing), you will need to enter billing information to complete the transaction. Click Checkout to proceed. NOTE: If you have just claimed a free Basic Listing, the following steps will not apply.

Step 9.
Please fill out the Billing Details and enter credit card information then click Proceed to Pay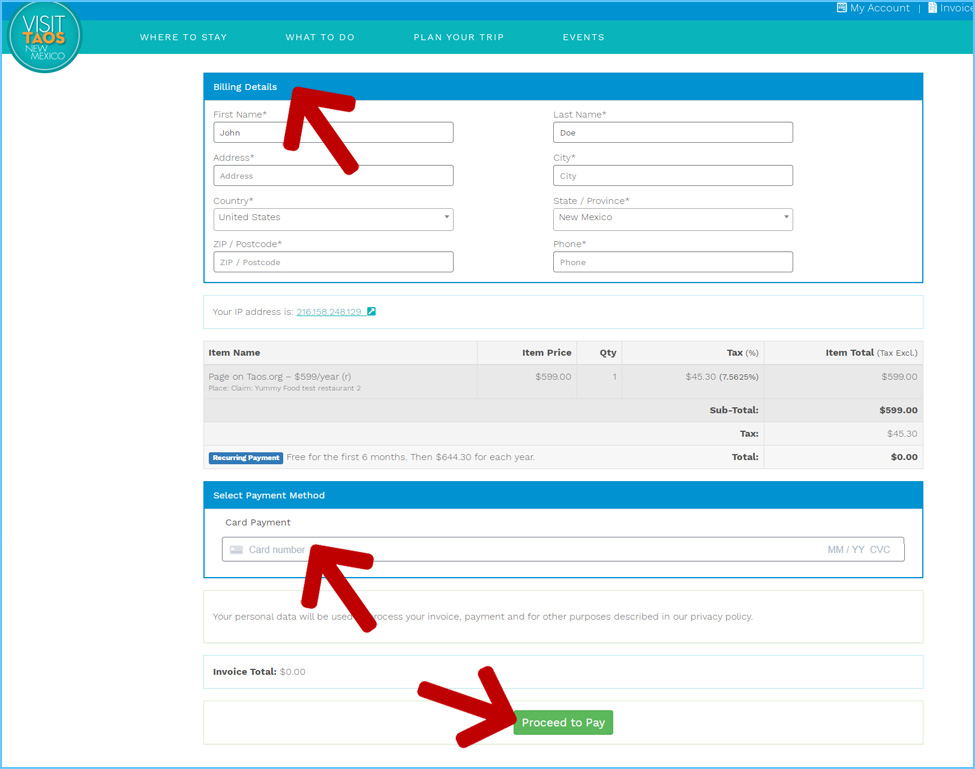 Step 10.
Once your billing information has been submitted, click on Go to profile to review your account.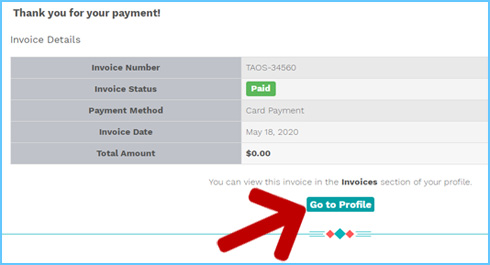 Once your listing claim has been approved by our team, you will be able to edit your listing content from this area. Repeat steps 1-3 and 6-10 if you need to claim multiple listings under your account.